Abscondita terminalis
邊褐端黑螢 Black-tipped Flash-train
---
形態特徵:雄螢
體長10-12毫米,複眼巨大,鞘翅端部黑色,有點像米埔屈翅螢,但米埔屈翅螢鞘翅向下向內屈,而且顯著比邊褐端黑螢細小;發光器差不多完全佔據第六和第七腹板。雌螢外貌似雄螢,但複眼較鈿小、只有一個發光器,佔據第六腹板。幼蟲背板後緣有四枚刺突,前胸背板前方兩側有一對黃褐色斑。
---
分佈地點:
錦田、水盞田、大埔滘、新娘潭、烏蛟騰和沙螺洞。
---
成蟲活躍月份:
4-9
月
---
其他資料:
多在棄耕農地出沒,有時數量龐大,數百以至數千隻同時出現。
---
Morphological features
:
Male body length 10-12 mm, compound eyes very large, elytra tip black; similar to Pteroptyx maipo, but the elytra of Pteroptyx maipo are deflexed and body is significantly smaller in size. Light organs almost completely occupy ventrite 6 & 7. Female resembles male, except generally large than male, and only one light organ occupying ventrite 6. Each tergites of larva bear 4 sharp projections from the posterior margin, there is a pair of yellowish brown makings at the pronotum anterior region.
---
Distribution
:
Kam Tin, Shui Tsan Tin, Tai Po Kau, Bride's Pool, Wu Kau Tang, Sha Lo Tung.
---
Adult flight period
:
April to September

---
Other information
:
Often recorded in abandoned farmlands, sometimes in very large number, hundreds to thousands appear at the same time.
雄
Male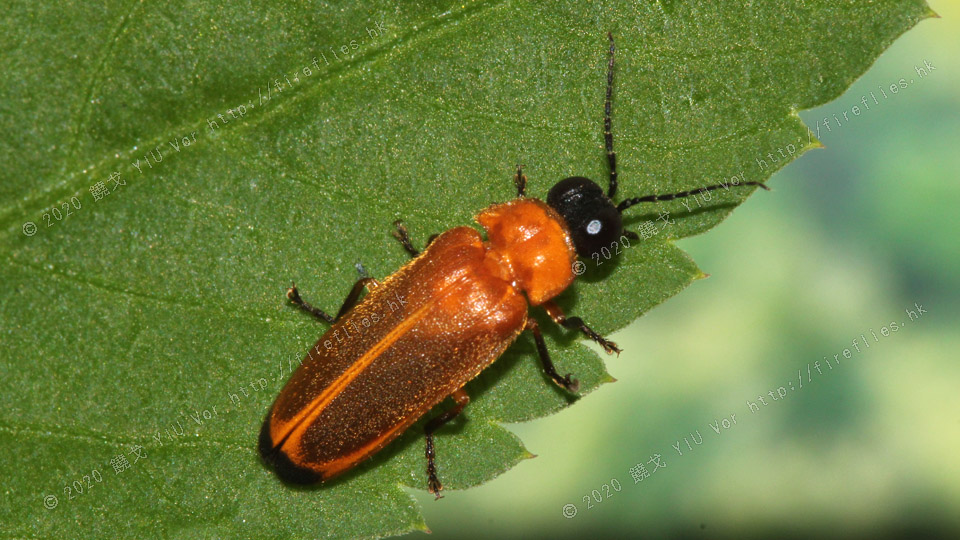 ---
雌
Female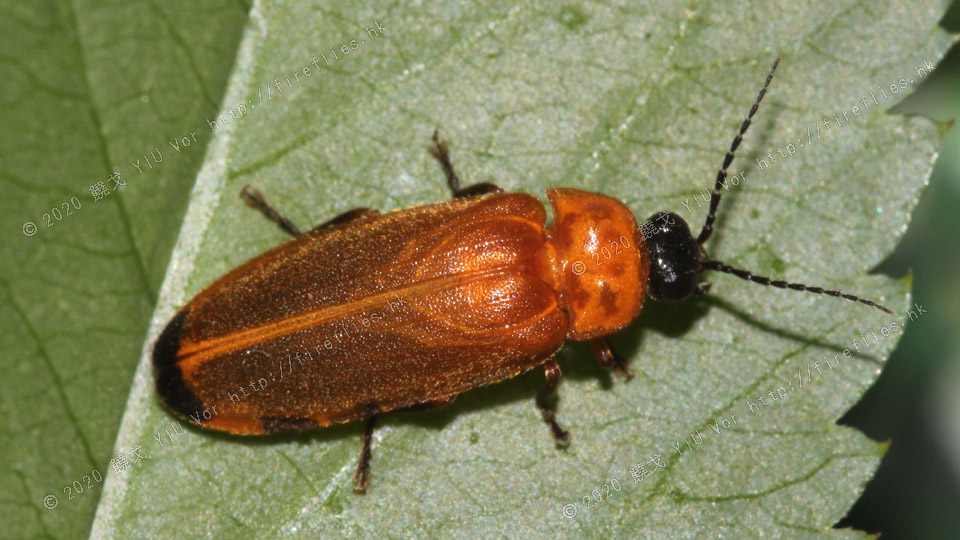 ---
幼蟲
Larva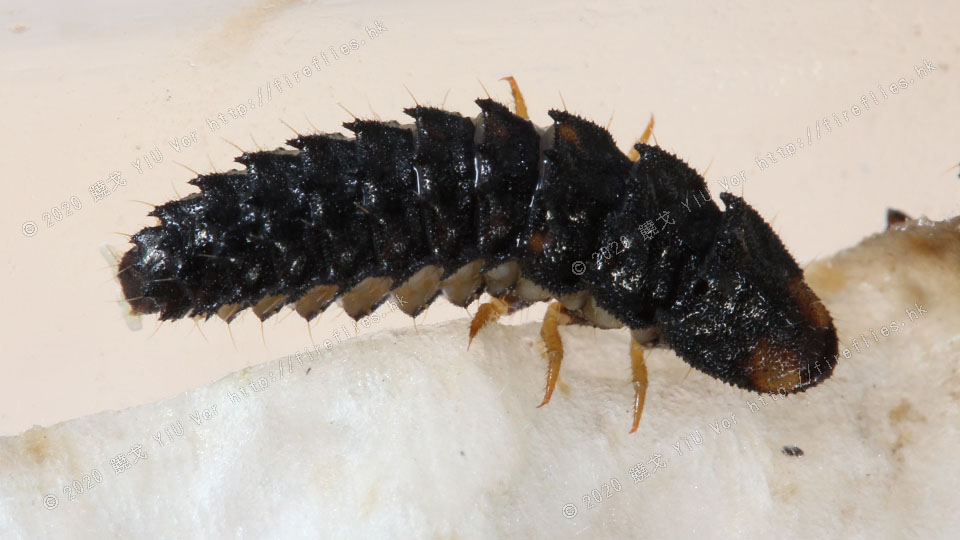 ---
雄
Male

---
雌
Female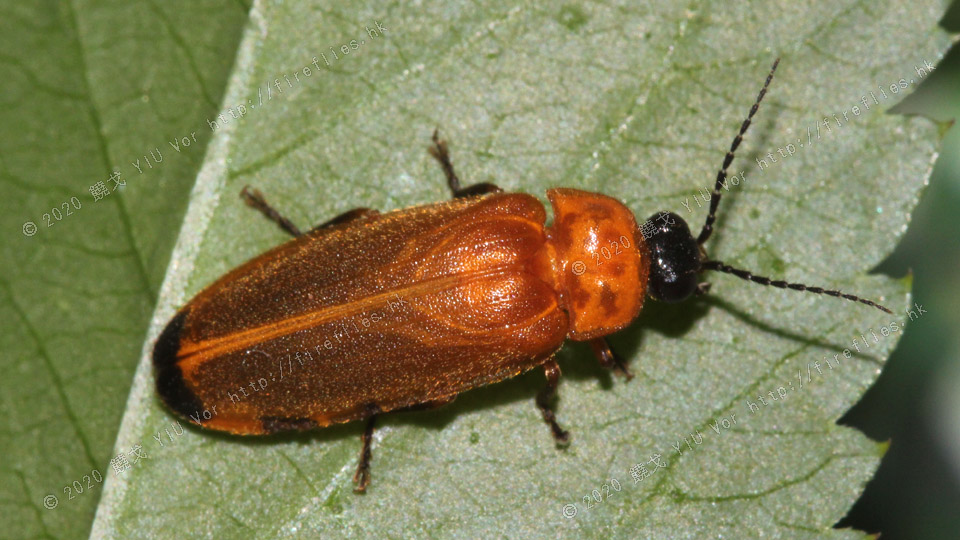 ---
雌
Female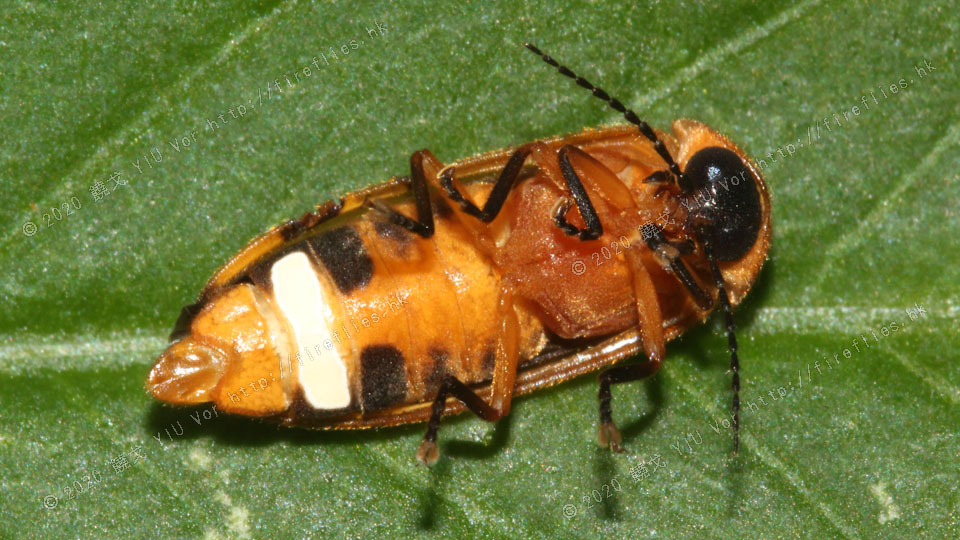 ---
幼蟲
Larva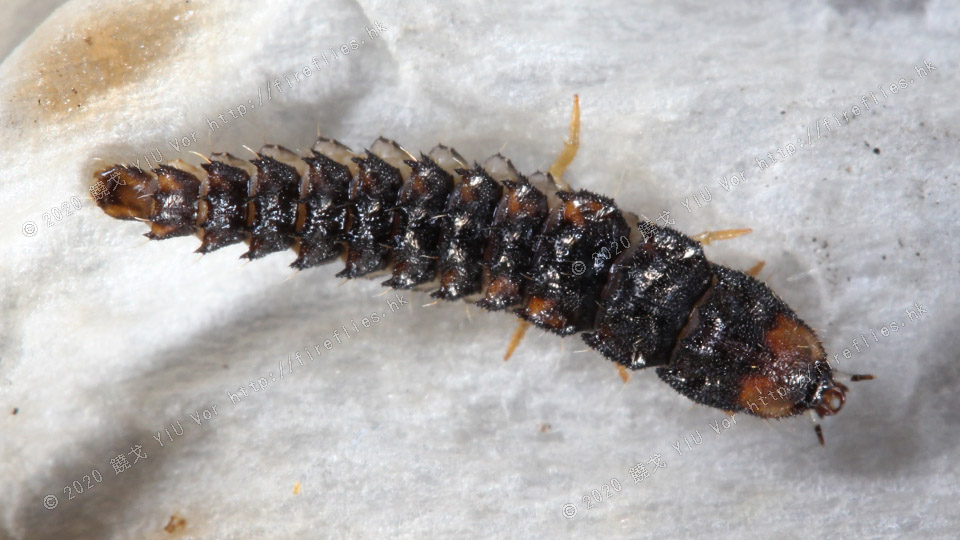 ---
雄螢閃光模式
Male flash pattern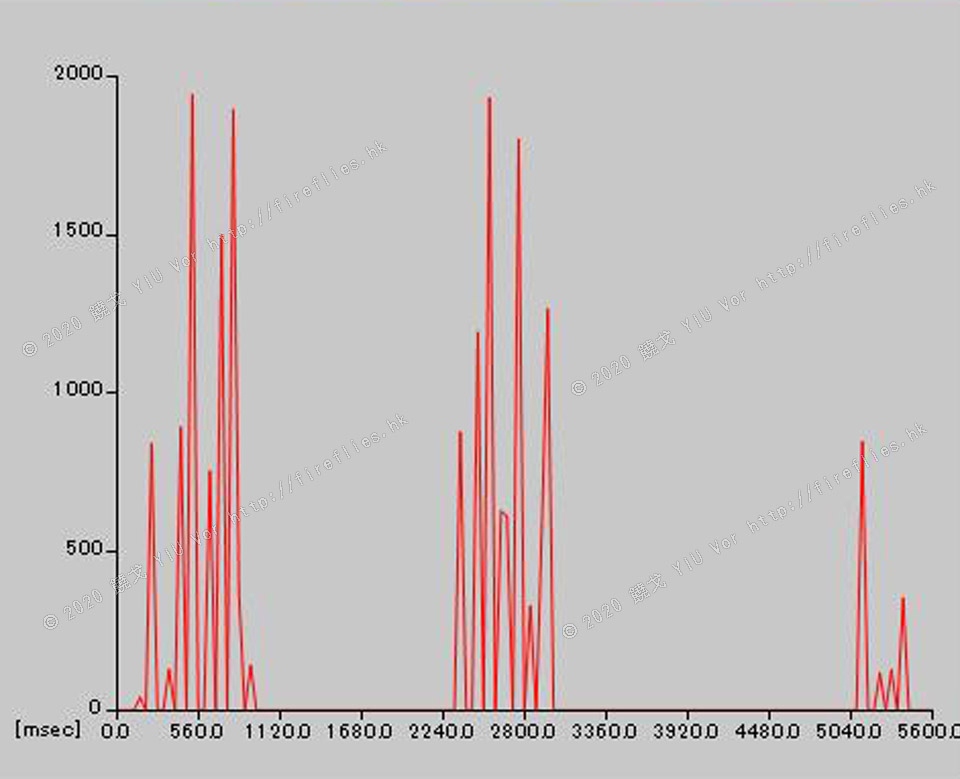 ---
雄螢閃光
Male flashes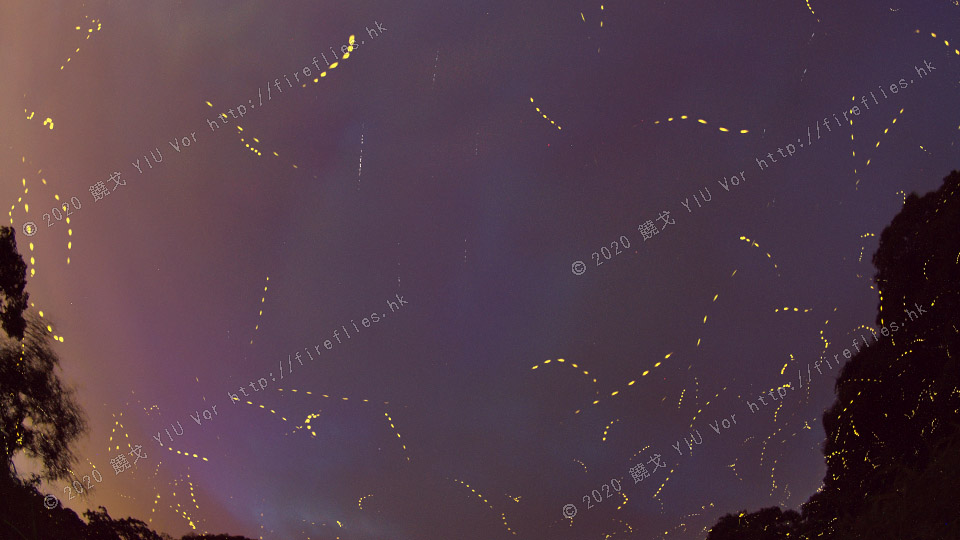 ---
雄螢閃光
Male flashes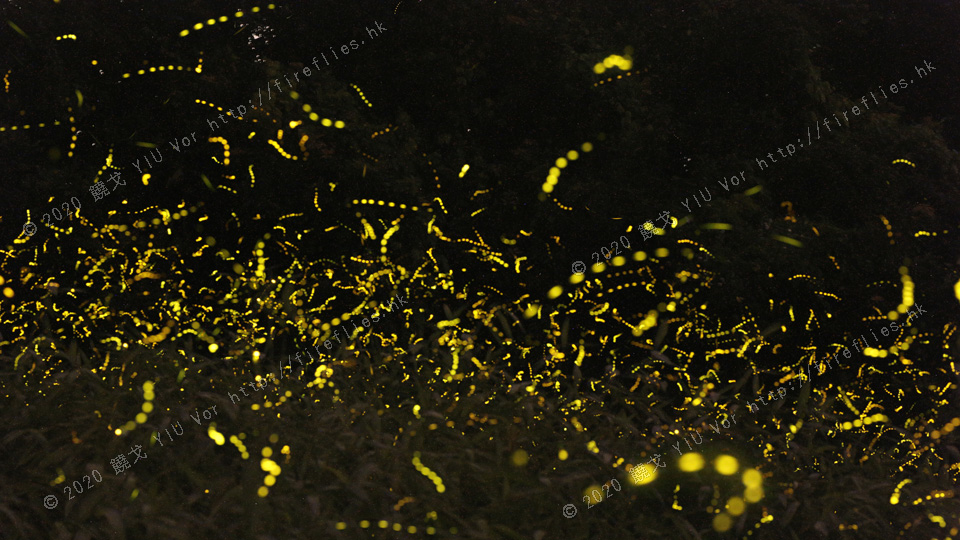 ---
雄螢閃光
Male flashing