Oculogryphus chenghoiyanae
鄭凱甄怪眼螢 Chenghoiyan Ototretine firefly
---
形態特徵:
雄螢體長約5 毫米,複眼巨大,有一顯著凹陷;外貌似凹眼螢,但絲狀觸角只有11節,鞘翅較短寬。雌螢無翅,淡黄色,胸背板和第1-4塊腹背板有紅褐色斑。腹部第七節有一對發光器,位於兩側。
---
分佈地點:
地塘仔。
---
成蟲活躍月份:
5
月
---
其他資料:
不像凹眼螢,雌螢發光時,腹部不上舉。紫外光照射下,雌螢全身發出藍綠色熒光。在黑暗環境中,可見雄螢腹部發出兩點微弱光點。香港特有種。
---
Morphological features
:
Male body length 5 mm; compound eyes very large, with a prominent indentation. General appearance resembles Rhagophthalmus, but the filiform antennae are 11-segmented, elytra are shorter and boarder.
Female wingless, ground colour pale yellow, with flecked reddish brown markings on all thoracic tergites and 1-4th abdominal tergites. A pair of light organs located at the lateral side of 7th abdominal segment.

---
Distribution
:Tei Tong Tsai
.

---
Adult flight period
:
May

---
Other information
:Female does not raise its abdomen as
Rhagophthalmus when displaying light. Female fluoresce in bluish green from body under ultraviolet illumination. A pair of very dim light spots can be observed from the male's abdomen in darkness.
Endemic to Hong Kong.
---
雄
Male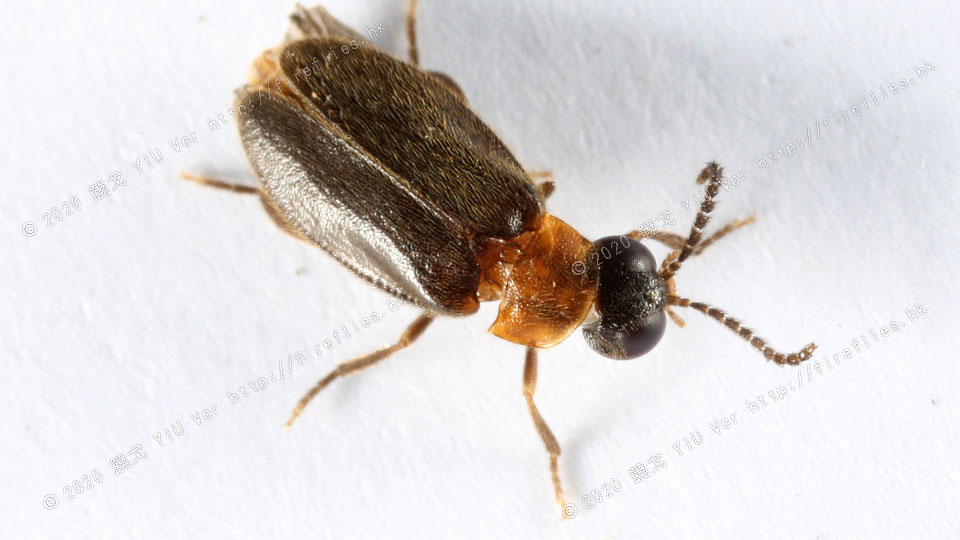 ---
雄
Male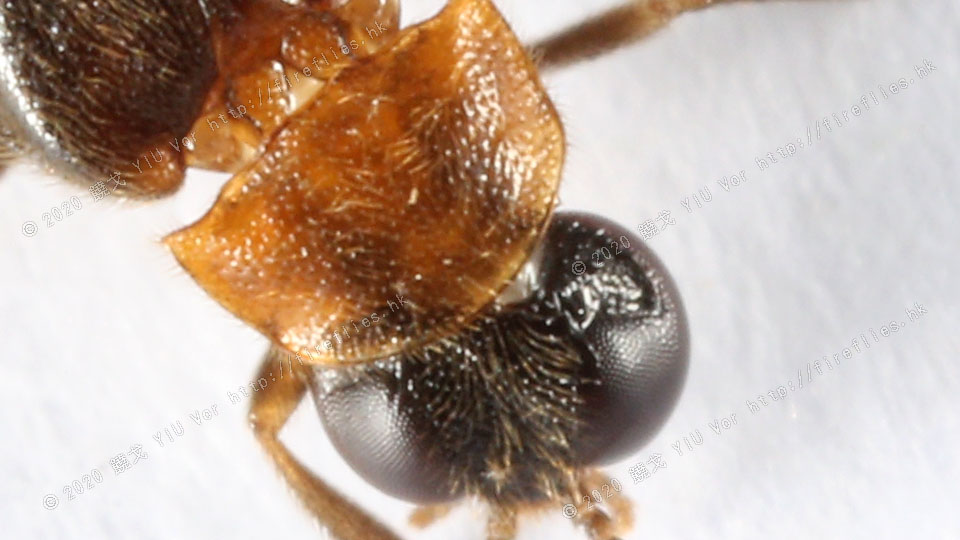 ---
雄
Male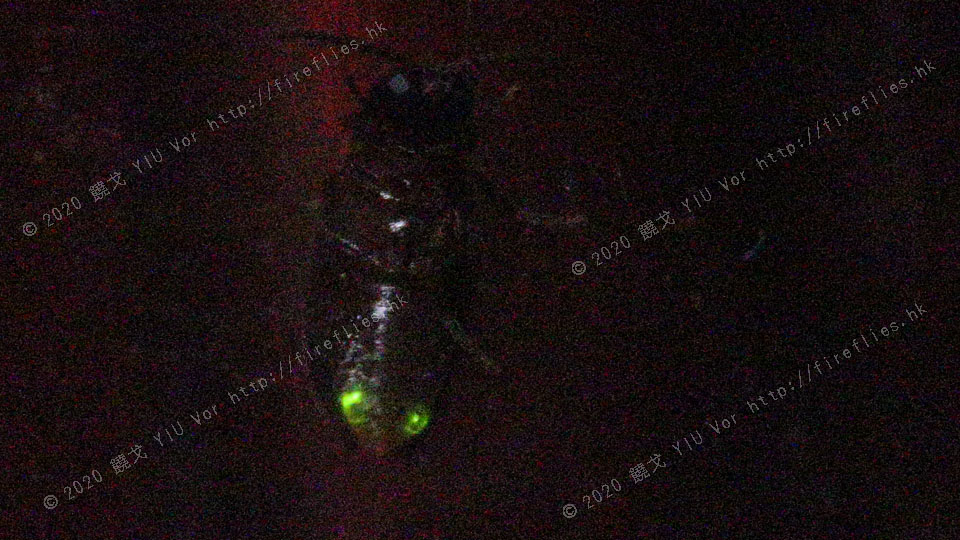 ---
雌 Female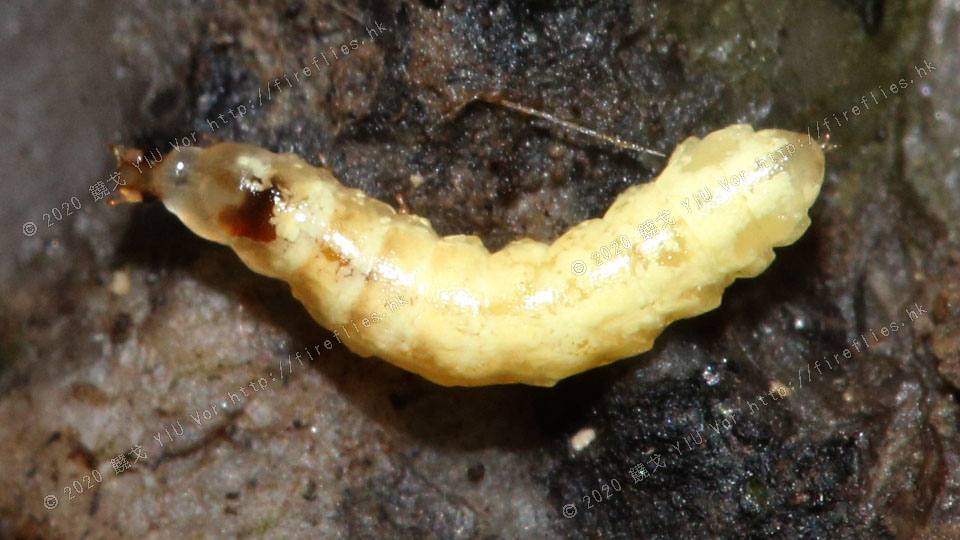 ---
雌 Female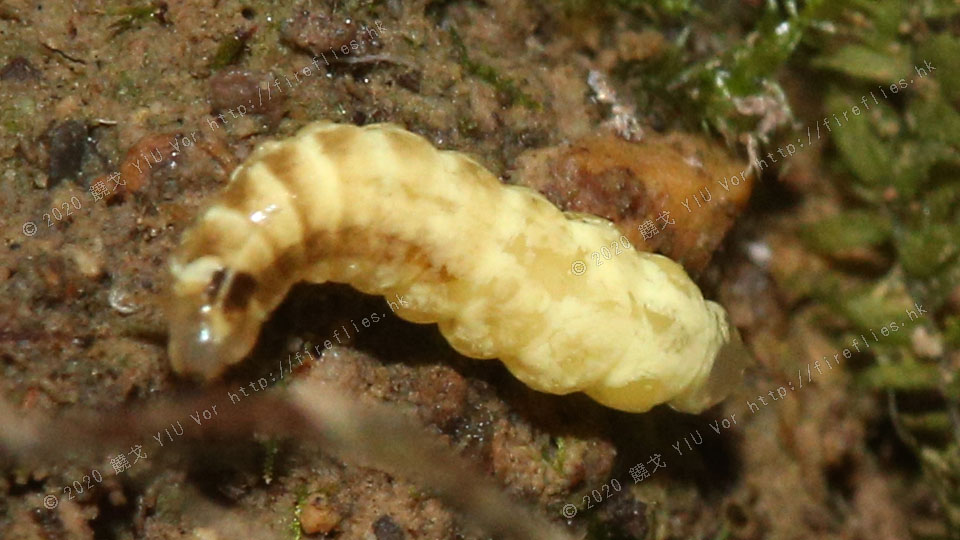 ---
雌 Female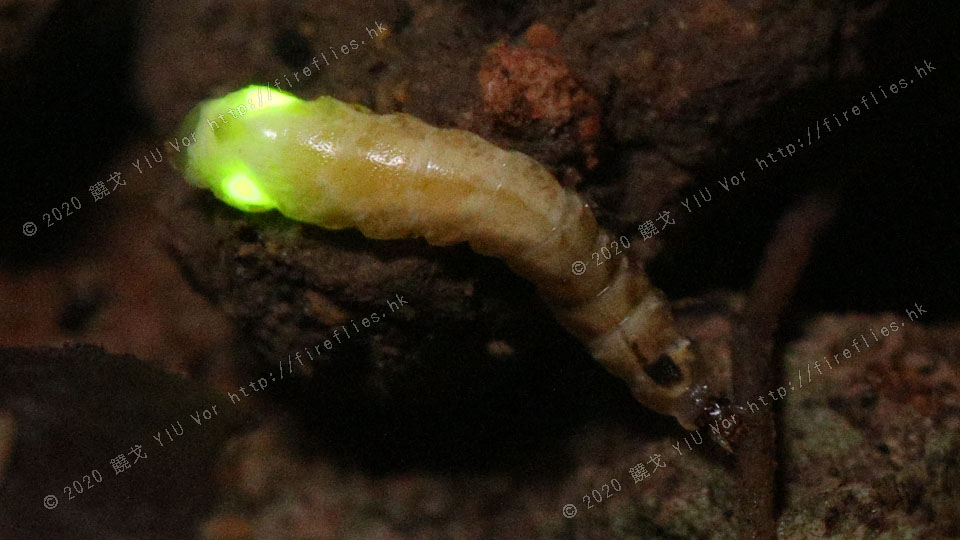 ---
雌 Female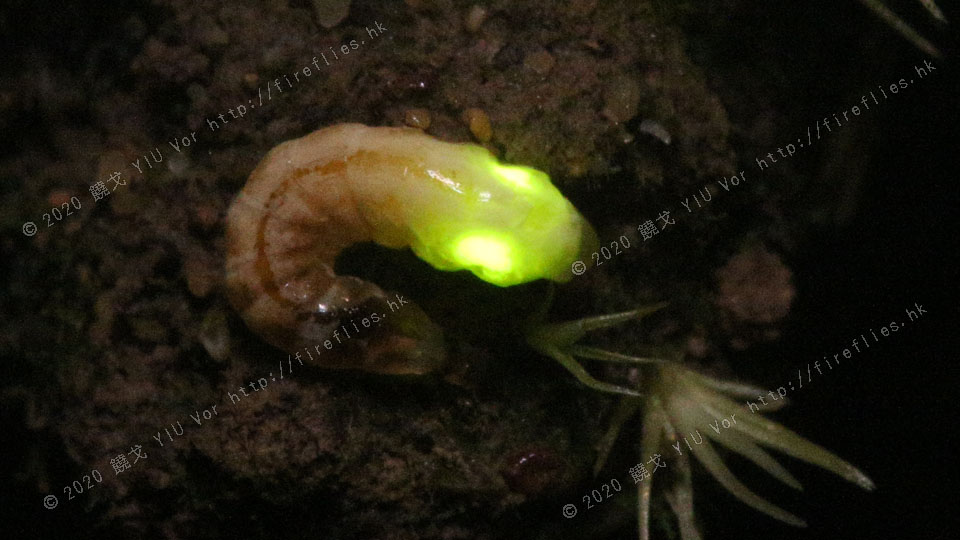 ---
雌 Female (紫外光照射 Under UV)