Lamprigera taimoshana
大帽山扁螢 Tai Mo Shan Elephant Firefly
---
形態特徵:雄螢
體長16-18毫米,觸角鋸齒狀、短小;複眼巨大;鞘翅邊緣黄褐色;發光器點狀,位於第7腹板兩側。雌形體長24-35毫米,寬扁、淡黃褐色、一對C 形發光器位於第八腹板。幼蟲寬扁,除前胸背板前方兩側及第八腹背板兩側、背面接近全黑色
---
分佈地點:
大帽山、大東山。
---
成蟲活躍月份:
10
月下旬至12月上旬
---
其他資料:
幼蟲行動迅速、獵食蚯蚓。雄螢飛行能力弱、只發出微弱的光。雌螢平展腹部,發出明亮螢光。目前只在海拔六百米以上找到。香港特有種。
---
Morphological features
:
Male body length 16-18 mm, antennae serrate, small and short; compound eyes very large; elytra rim yellowish brown, a pair of light organs located at 7th ventrite. Female body length 24-35 mm, broad and compressed, light yellowish brown, a pair of C shape light organ located at ventrite 8. Larva broad and compressed, tergites almost all black, except lateral sides of last tergite and anterior part of pronotum.
---
Distribution
:
Tai Mo Shan, Tai Tung Shan.
---
Adult flight period
:
Late October to early December

---
Other information
:
Larva walks very fast, predates on earthworm
.
Male is a weak flyer, only shows weak light. Female lays flat and displays bright light at night. Only recorded above 600m altitude.
Endemic to Hong Kong.
雄
Male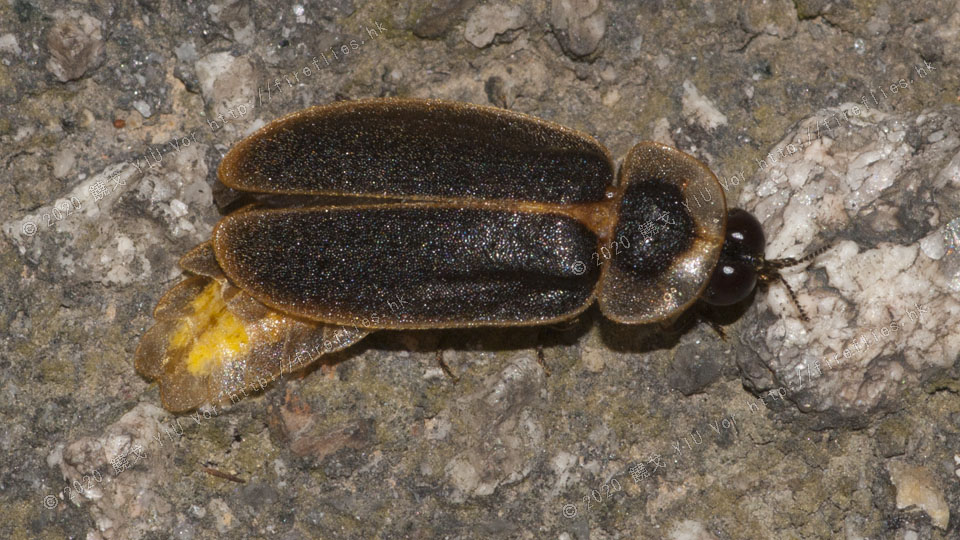 ---
雌
Female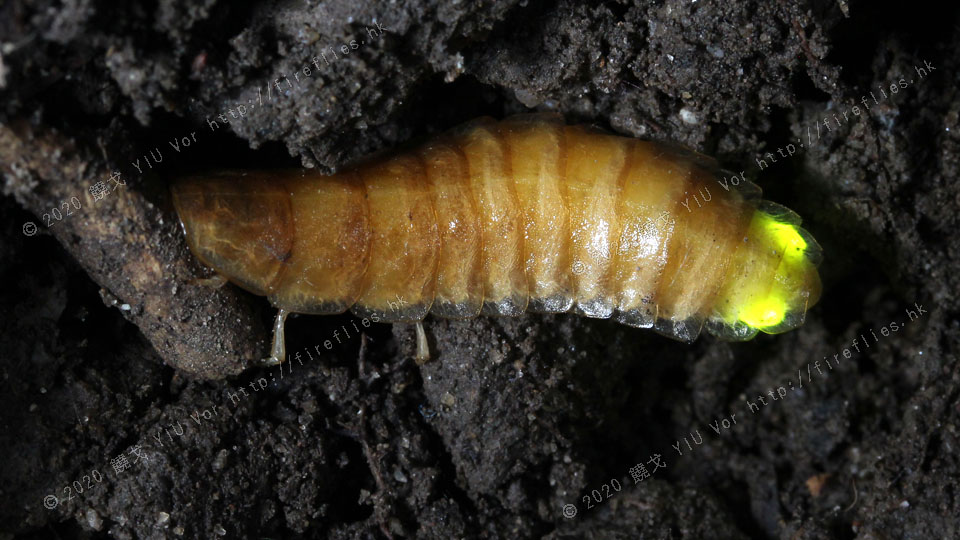 ---
幼蟲
Larva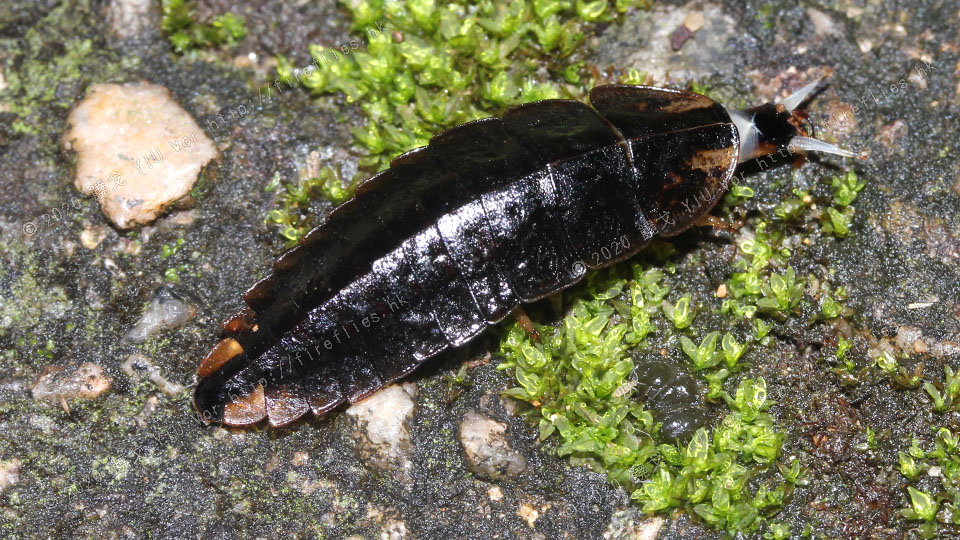 ---
雄
Male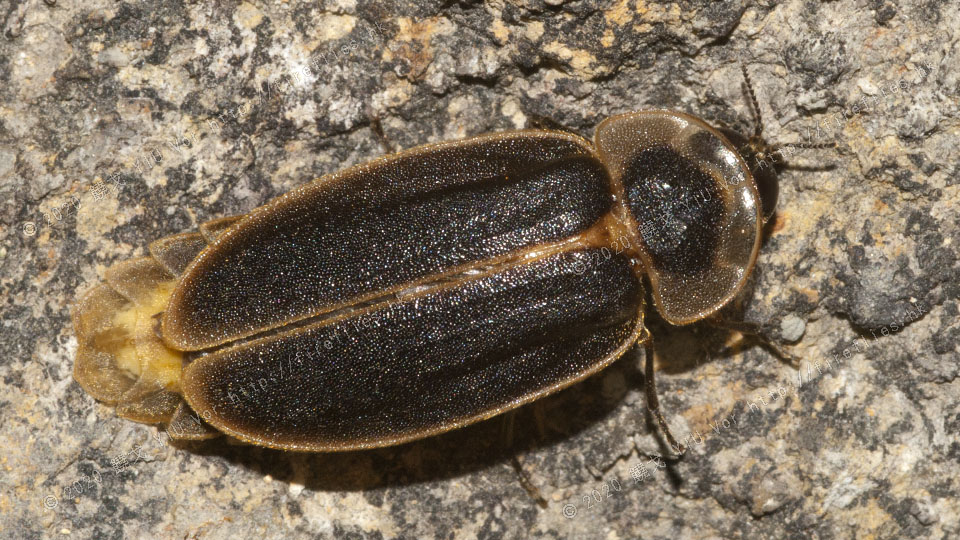 ---
雄
Male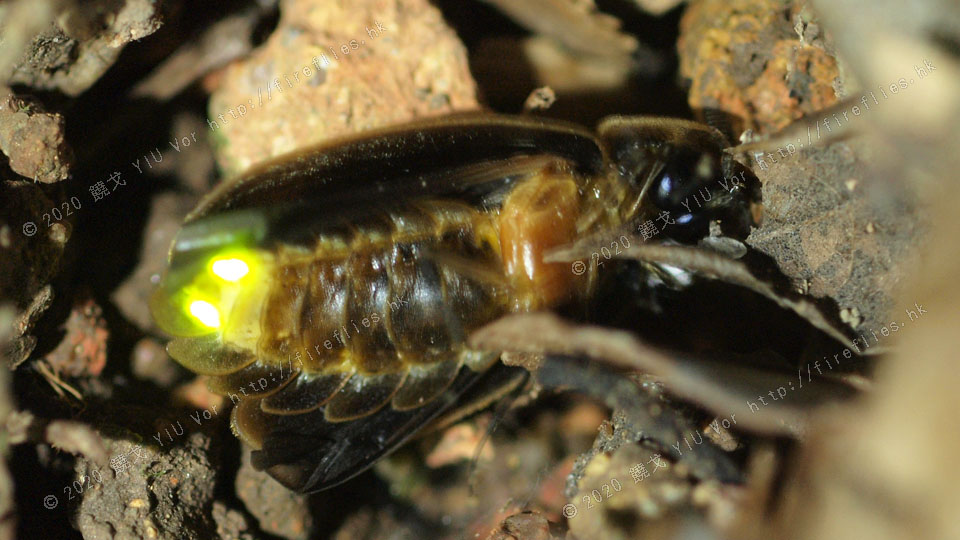 ---
雄
Male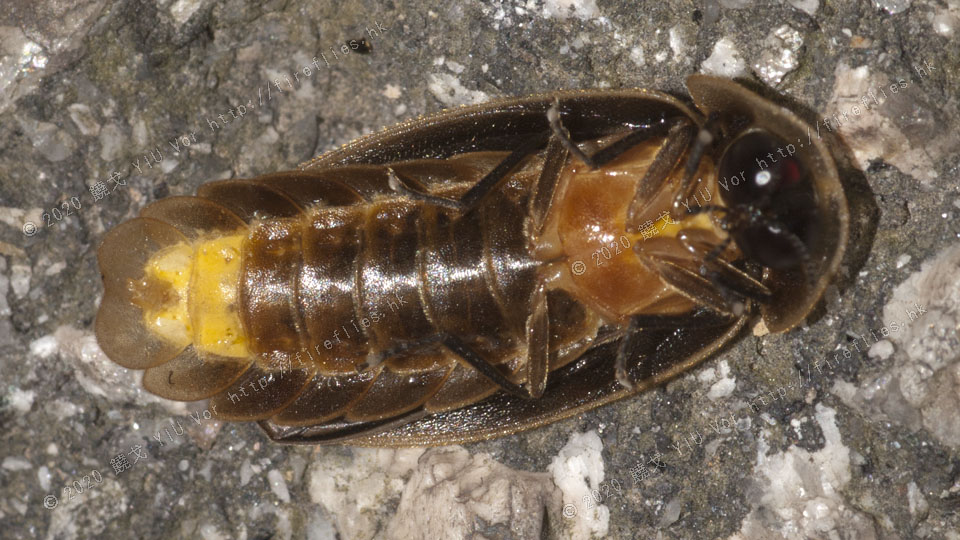 ---
雌
Female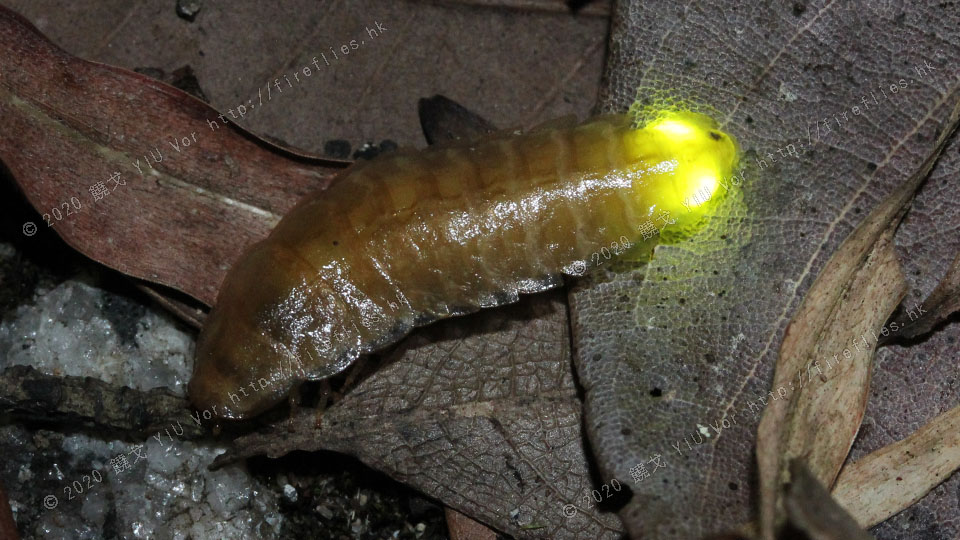 ---
雌蛹
Female pupa

---
雌蛹
Female pupa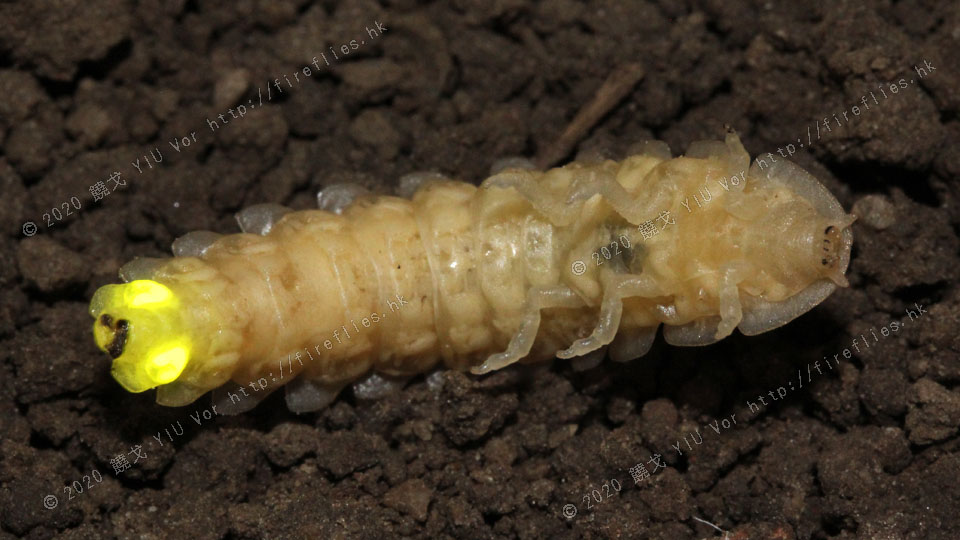 ---
幼蟲
Larva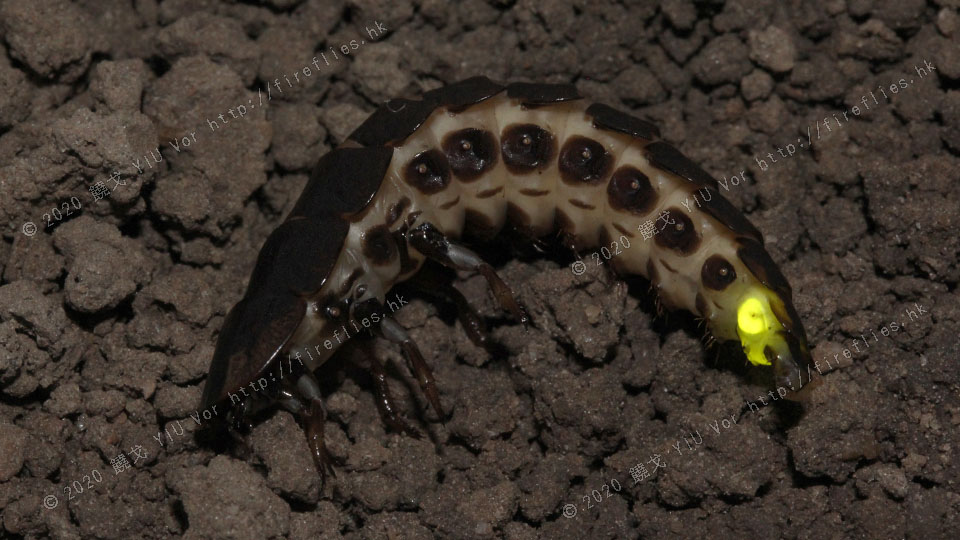 ---
幼蟲捕食蚯蚓
Larvae predating earthworm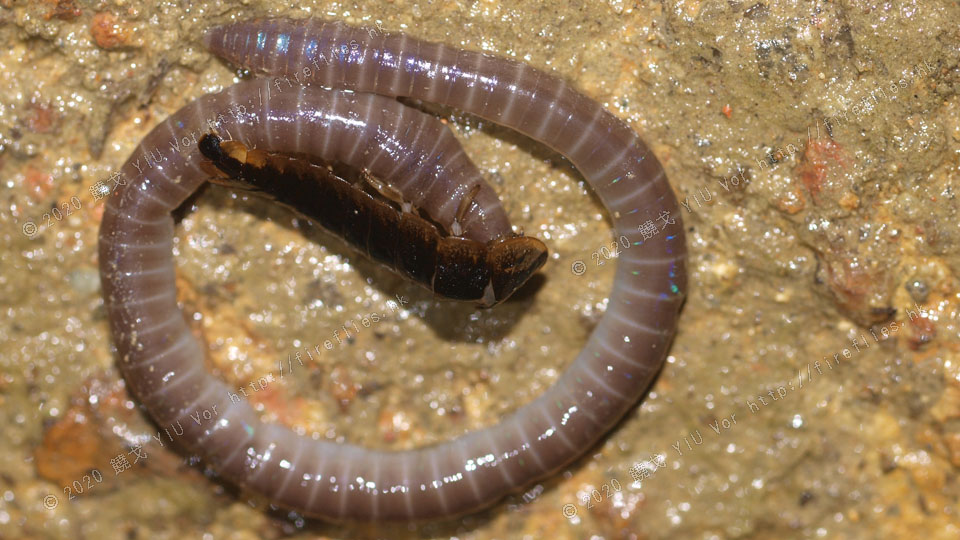 ---
幼蟲捕食蚯蚓
Larvae predating earthworm